Travel Spirit International Pvt. Ltd. co-sponsored a Two-day Art & Cultural Event of Performances by Hema Malini the renowned cine star, a top classical Dancer & Member of Parliament at Siri Fort Auditorium, New Delhi.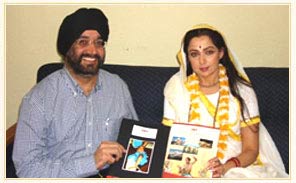 TSI has won Performance and Foreign Exchange Earning Awards from the Department of Tourism, Govt. of India for two years consecutively in the past. It was Nominated for the Best Inbound Tour Operator consecutively for the years 2003, 2004, 2005 & 2006 & for Best Outbound Tour Operators for the year 2004 for Galileo Express Travel & Tourism Award. TSI was also nominated by TravelBiz Monitor Awards 2007 for Best Inbound & Outbound Tour Operators.
TSI has been awarded the Most Innovative Tour Operator by the Hospitality India & Explore the World Annual International Awards-2008. The Award was received by Jatinder S. Taneja, Managing Director, TSI from the Honble Ambika Soni, Union Minister of Tourism & Culture & Honble Mani Shankar Aiyer, Union Minister of Development for North & Eastern Region, Government of India.
We offer variety of india luxury tour, india budget tour, luxury tour packages, budget tour packages, affordable tour packages, north india tour packages and many more.